A Japanese inspired house, teahouse and garage situated on a sensitive site; an Eastern white pine bluff, mediating between a farm meadow and expansive views over the Merrimack River and an inland estuary in Newburyport, Massachusetts.
The contemporary house design interprets the owner's childhood memories of living in a small village in Japan.
Traditional Japanese design elements in the "Sukiya-zukuri" style (characterized by natural materials and refined modesty) and a system of proportional measure based on the "Ken" are combined with regional vernacular building forms and materials.
Research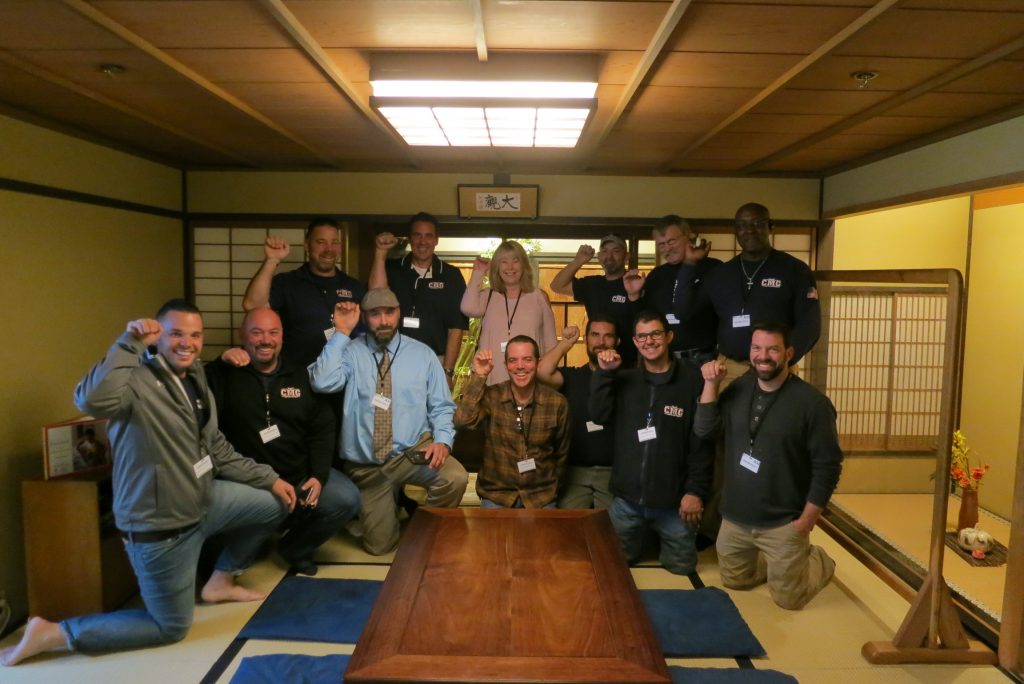 In an effort to better understand principles of Japanese architecture, C2MG Builders (c2mgbuilders.com) entire crew joined Merrimack Design on a tour of a traditional "Kyo-machaya" (merchant's townhouse) built in Kyoto, Japan during the middle of the 19th century, reconstructed within Boston's Children's Museum in 1978.
In the group photo, we are mimicking the symbol of the beckoning cat (Maneki-Neko); a common Japanese figurine symbolizing good luck to the owner.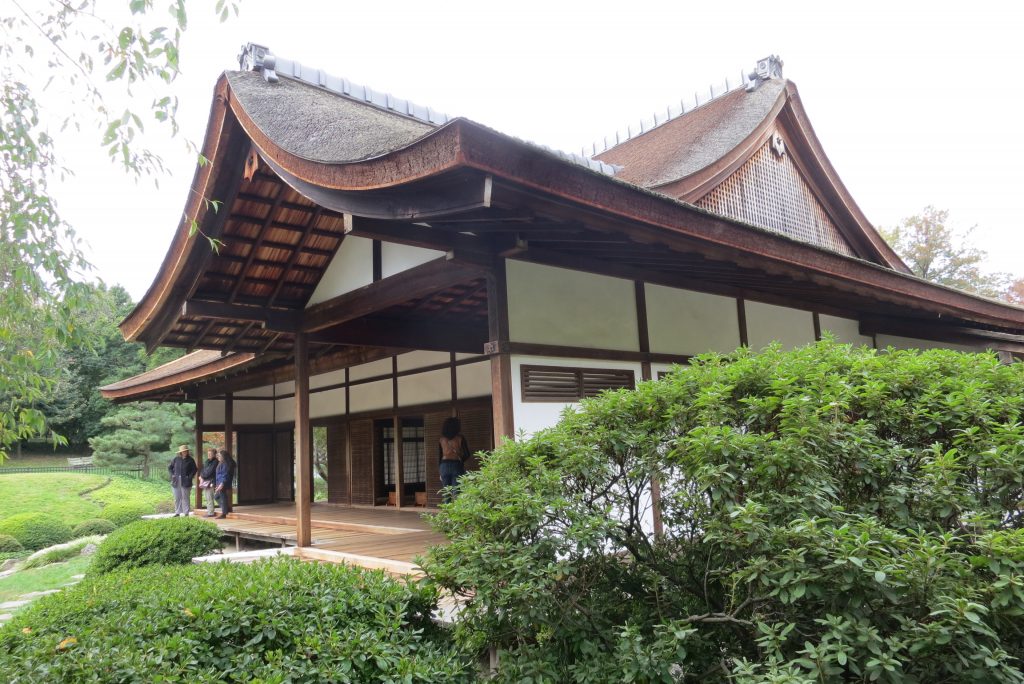 In late October the owner and the project team visited a Japanese house and garden (Shofuso) in Philadelphia's West Fairmont Park to further our understanding of the relationship between a Japanese dwelling and its garden context.
The Shofuso house was built in 1953 in Nagoya, Japan using traditional building materials and techniques. It was disassembled and reconstructed in the sculpture garden at the Museum of Modern Art in New York for a 1954 exhibition on Japanese architecture. At the end of the exhibition, it was disassembled again, donated to the City of Philadelphia and reconstructed in 1958 to replace a 14th Century Buddhist temple gate that was reconstructed for the 1876 Centennial Exposition and lost to fire in 1955. The Shofuso is operated and supported by the Japan Society of Greater Philadelphia (www.japanesehouse.org).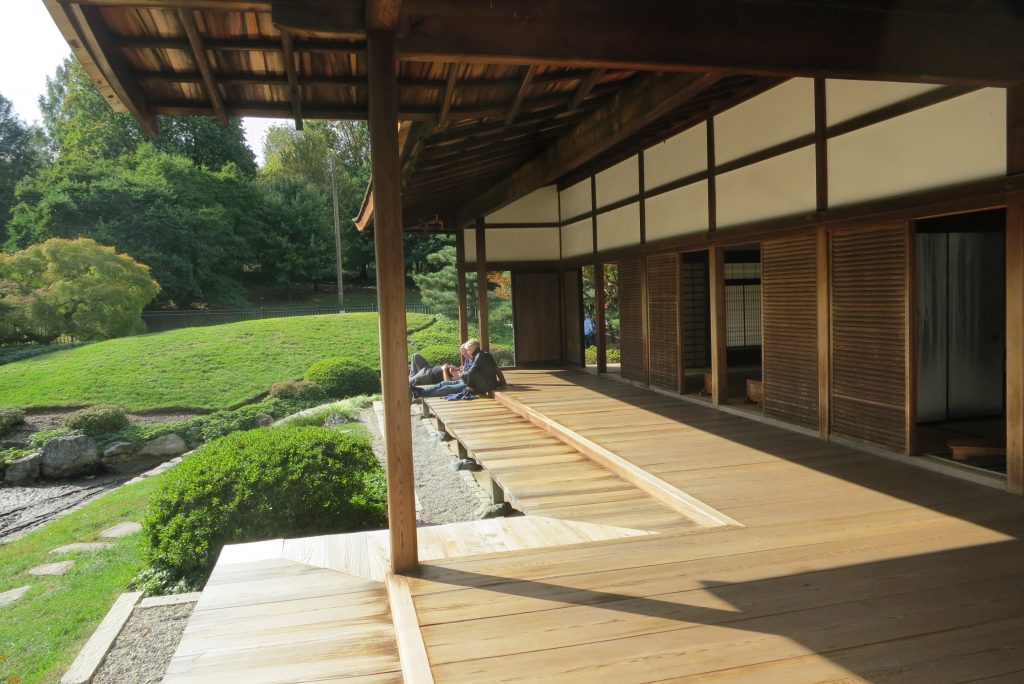 The beauty of natural Hinoki wood on a balmy late October afternoon.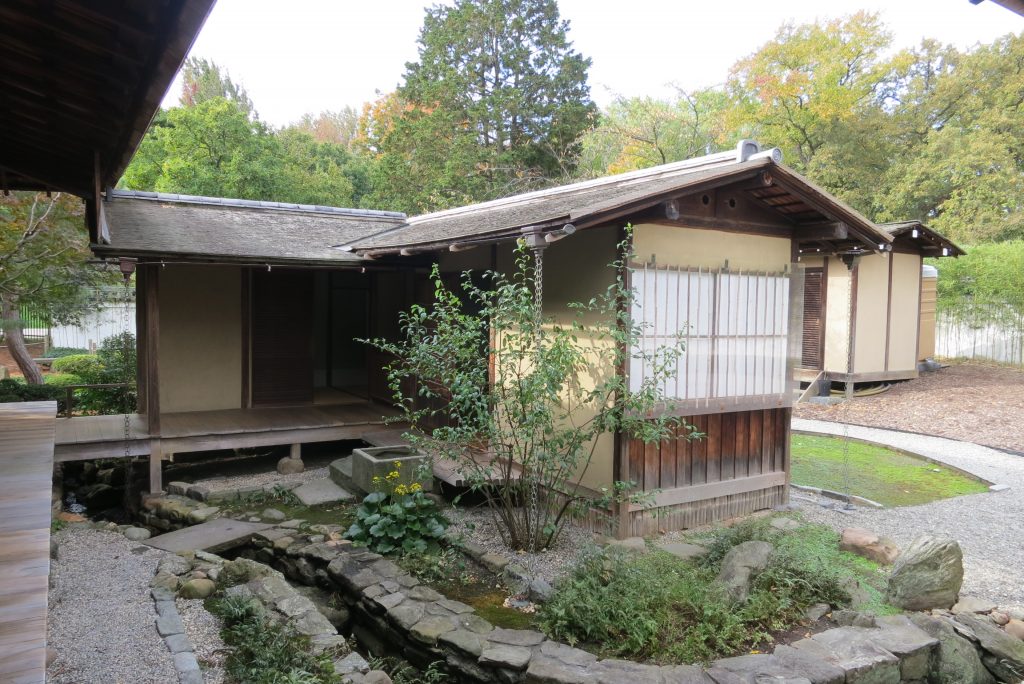 The adjacent teahouse from the Centennial Exposition.
Construction in Newburyport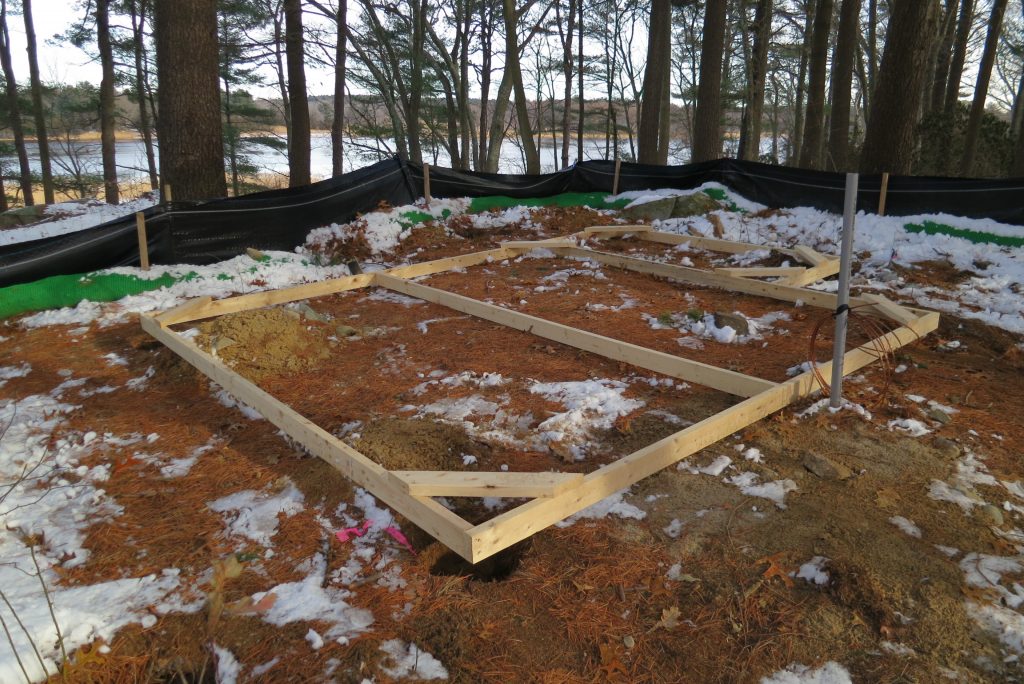 The teahouse footprint mock-up was used to determine the least disturbance to the surrounding tree root systems. The number of holes for concrete pier footings were minimized and hand dug.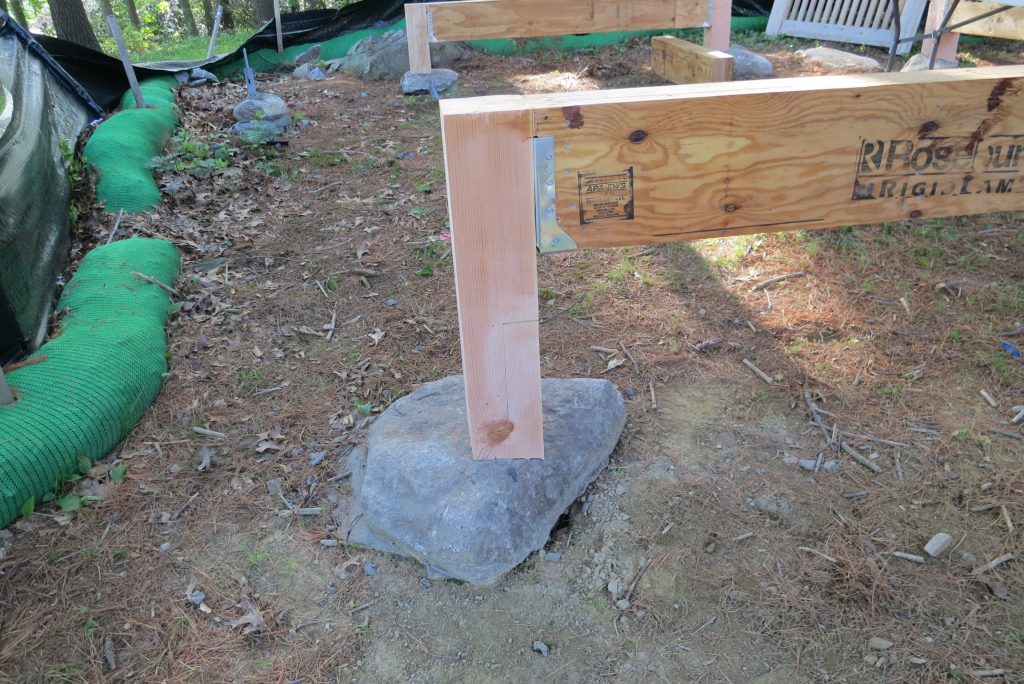 A detail of the teahouse post to footing connection.
The house foundation, first floor, and walls are erected in anticipation of the north wall, steel moment frame delivery which just arrived!
The garage is framed and the roof is trimmed, waiting for a weather window to install the Alaskan yellow cedar roof.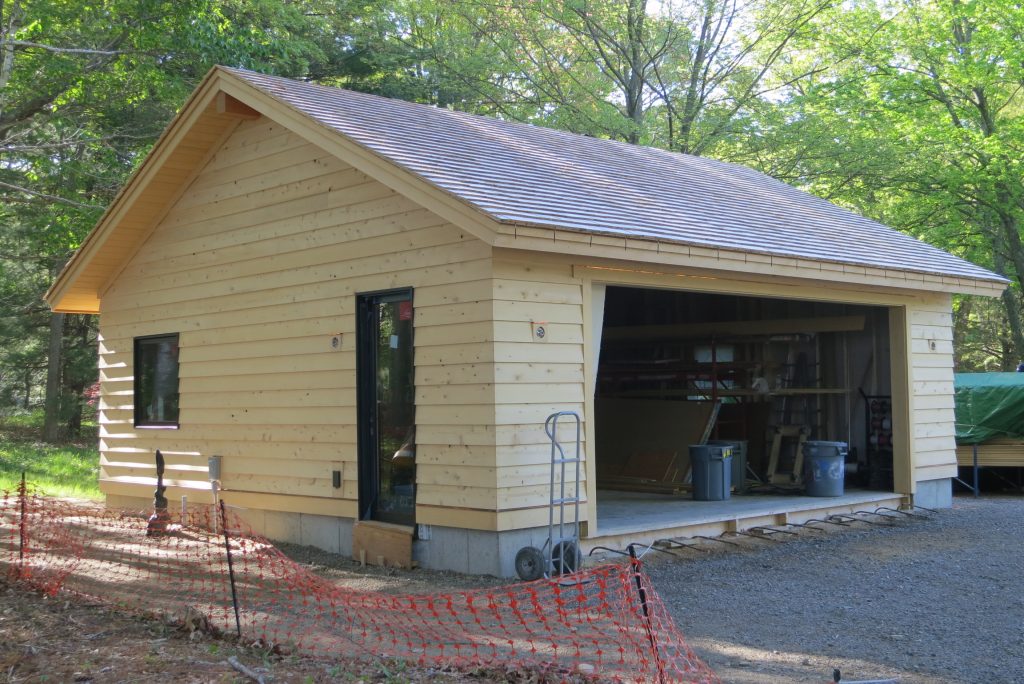 Spring has sprung! The garage Dolly Varden siding is complete.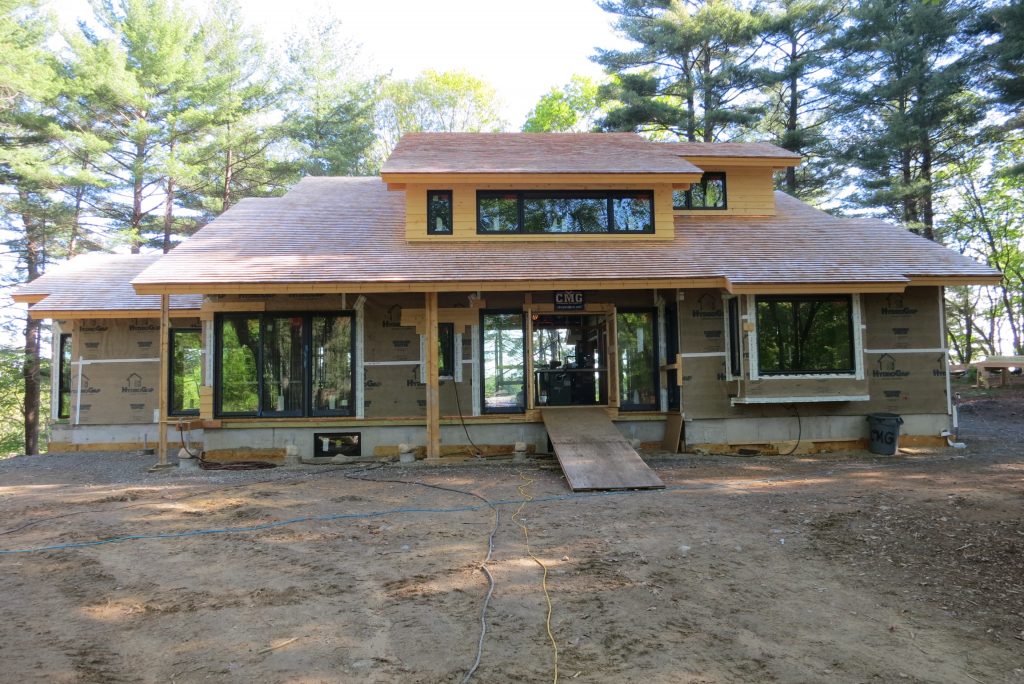 The main house window and door installation is complete.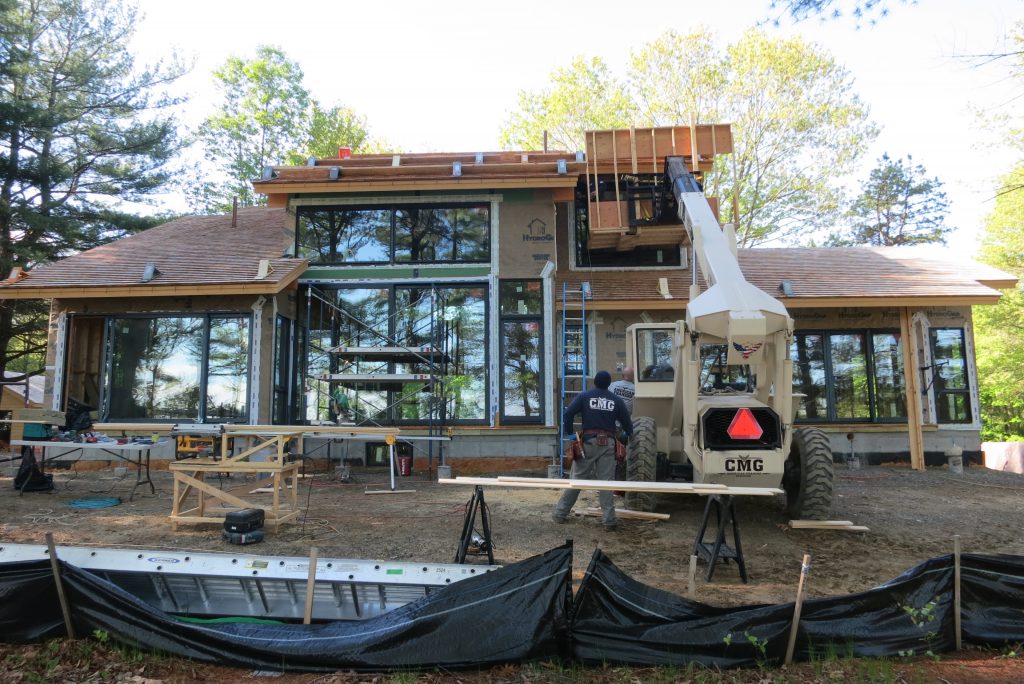 Including a 13 foot wide by 9 foot high lift and slide door facing the Merrimack River.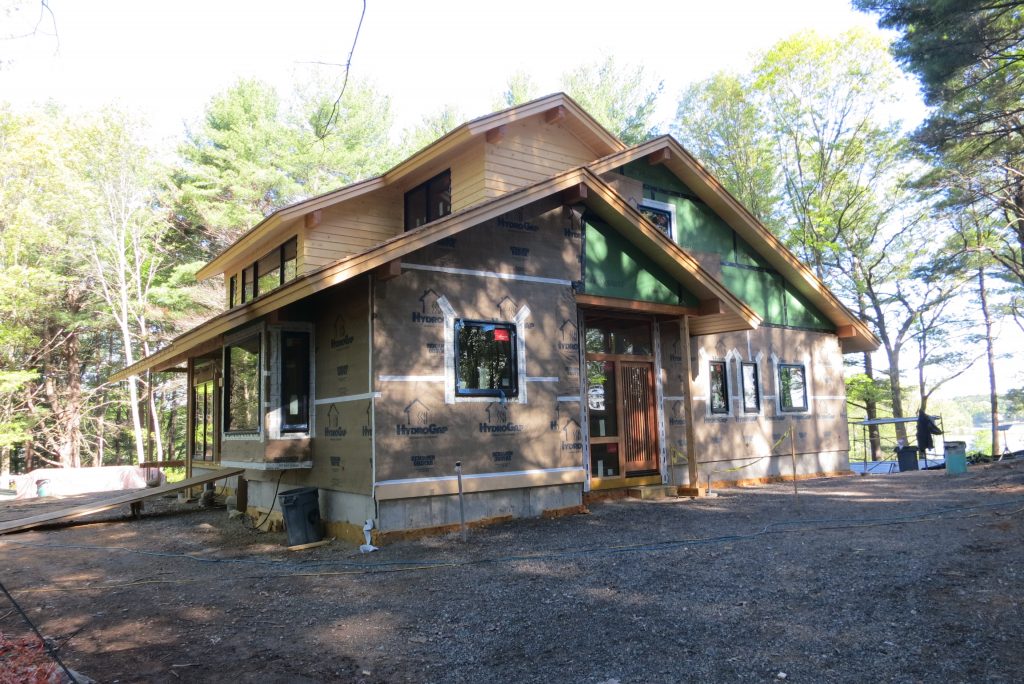 Installation of soffit boards and siding is in progress. Rough electrical and plumbing inspections are complete. Insulation and blower door testing is up next.