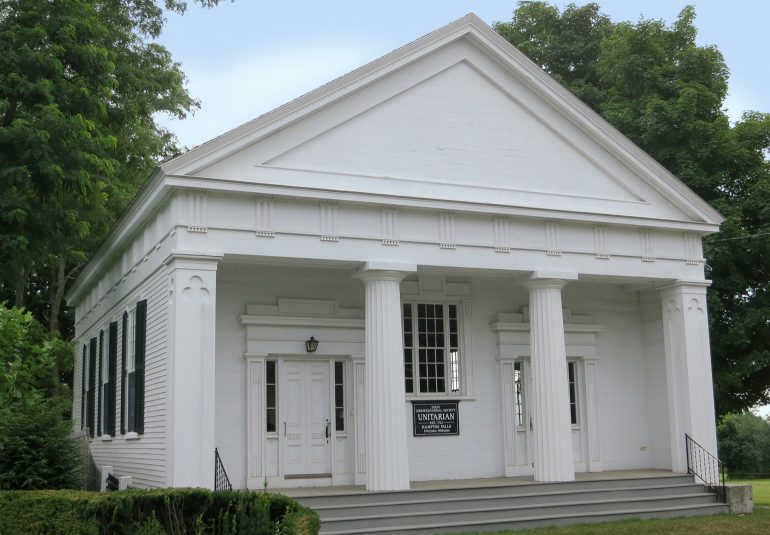 First Congregational Unitarian Society
The First Congregational Society-Unitarian of Hampton Falls, New Hampshire is a fine example of Greek Revival meeting house architecture. Listed in the National Register of Historic Places, it was built in 1838 according to the Grecian orders of architecture described and illustrated in Asher Benjamin's The Architect, or Practical House Carpenter pattern book, published in 1830. The meeting house has a "distyle antae" temple form: a front porch with two columns (distyle) framed by closed side walls and flat pilasters (antae).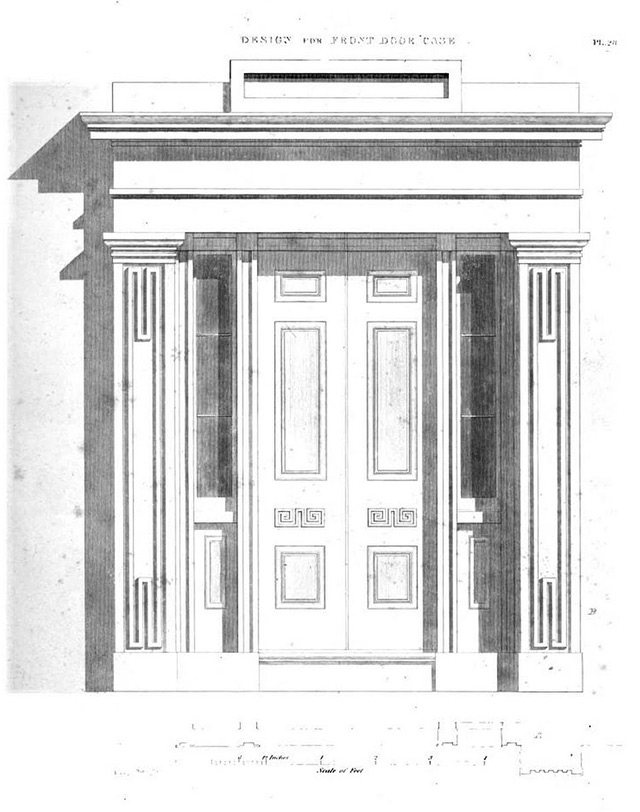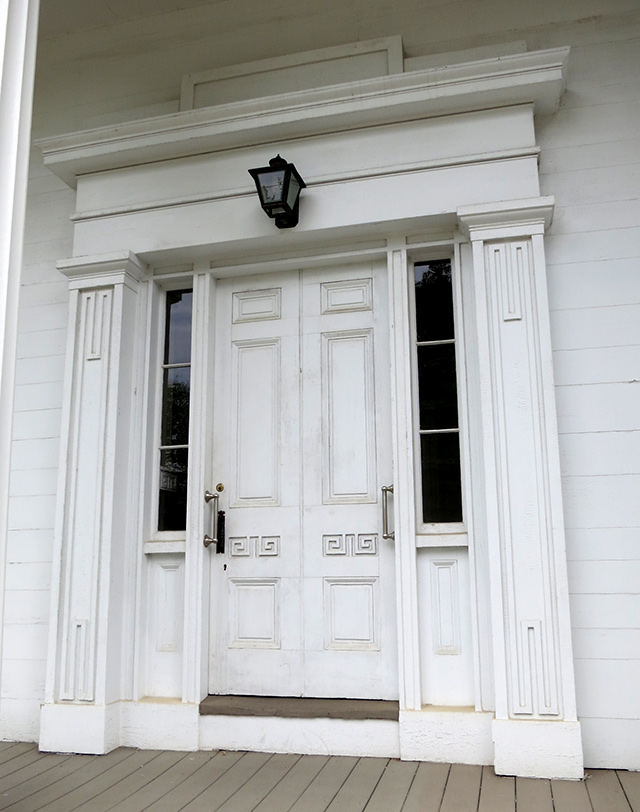 A direct copy of the carefully proportioned "design for a frontispiece of the most simple kind" shown in Plate XXVII.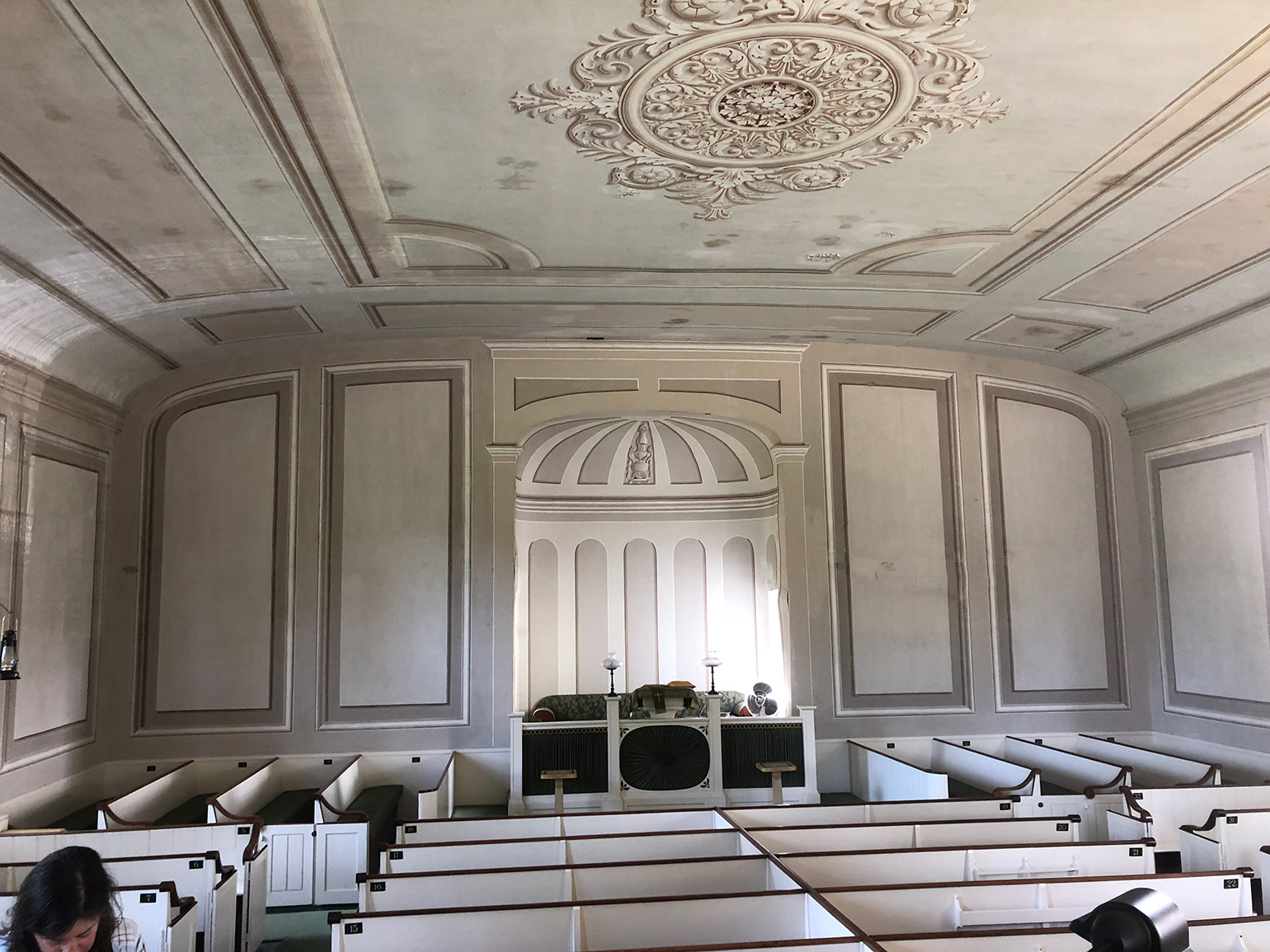 The interior has smooth plaster walls distinguished by unique trompe l'oeil distemper paintings purportedly painted by itinerant Italian painters in the mid-19th century.
Glue distemper is an early type of decorative paint composed of earth pigments mixed with an animal glue binder. It is water-soluble, porous and was applied quickly in tinted washes to achieve the desired opacity. These properties also make it very susceptible to damage from water, temperature and humidity fluctuations.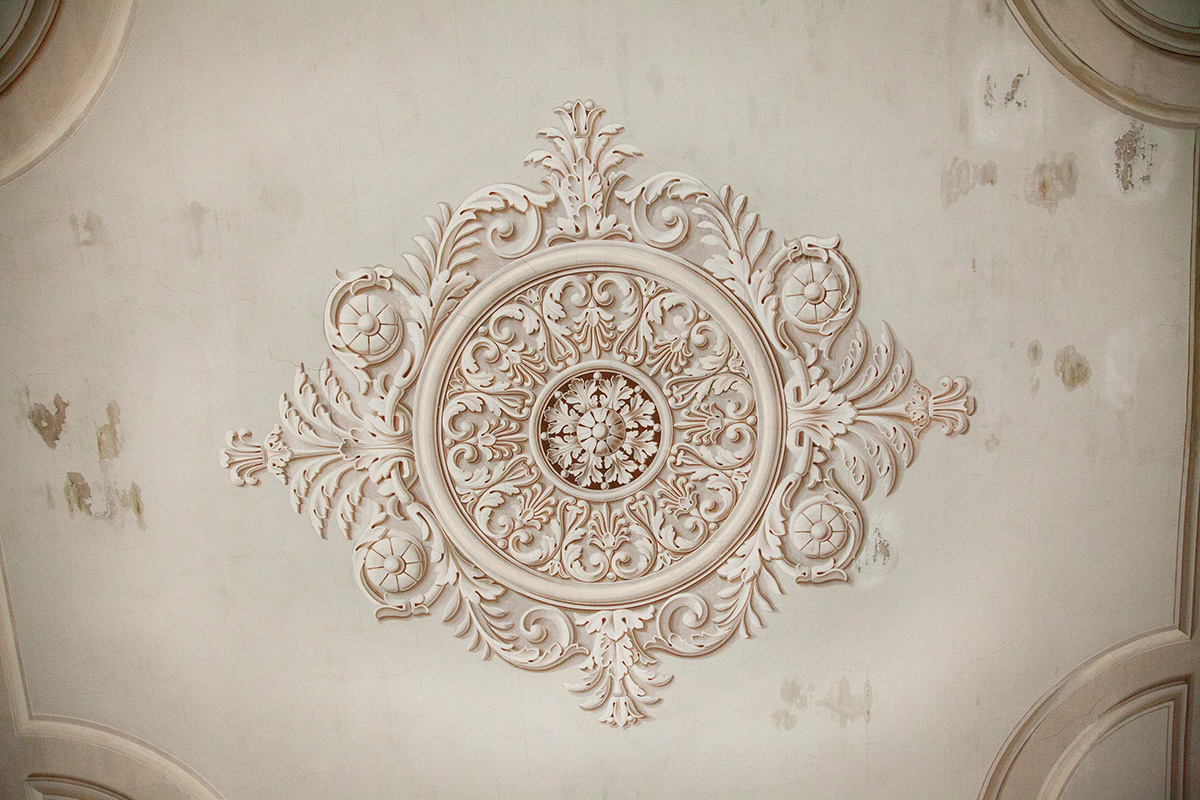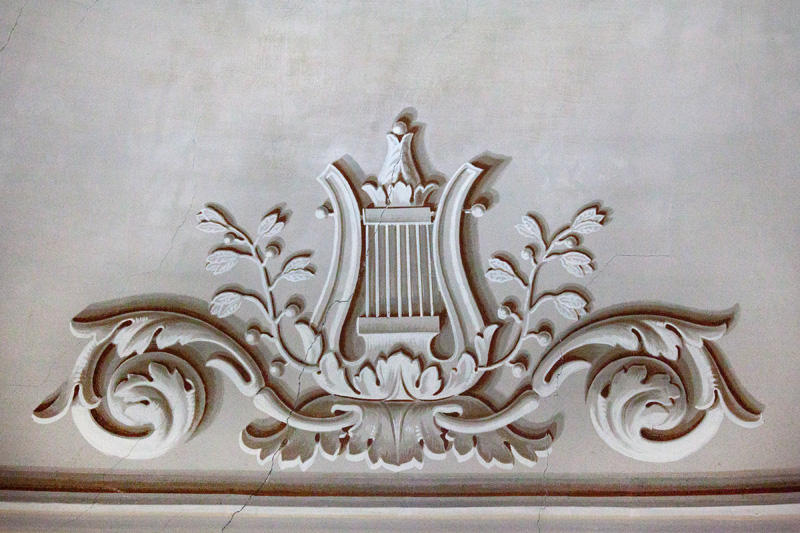 The Society is currently raising funds to restore and preserve this historic structure. If you would like to make a gift, please consider donating to:
First Congregational Society Restoration
PO Box 4 Hampton Falls, NH 03844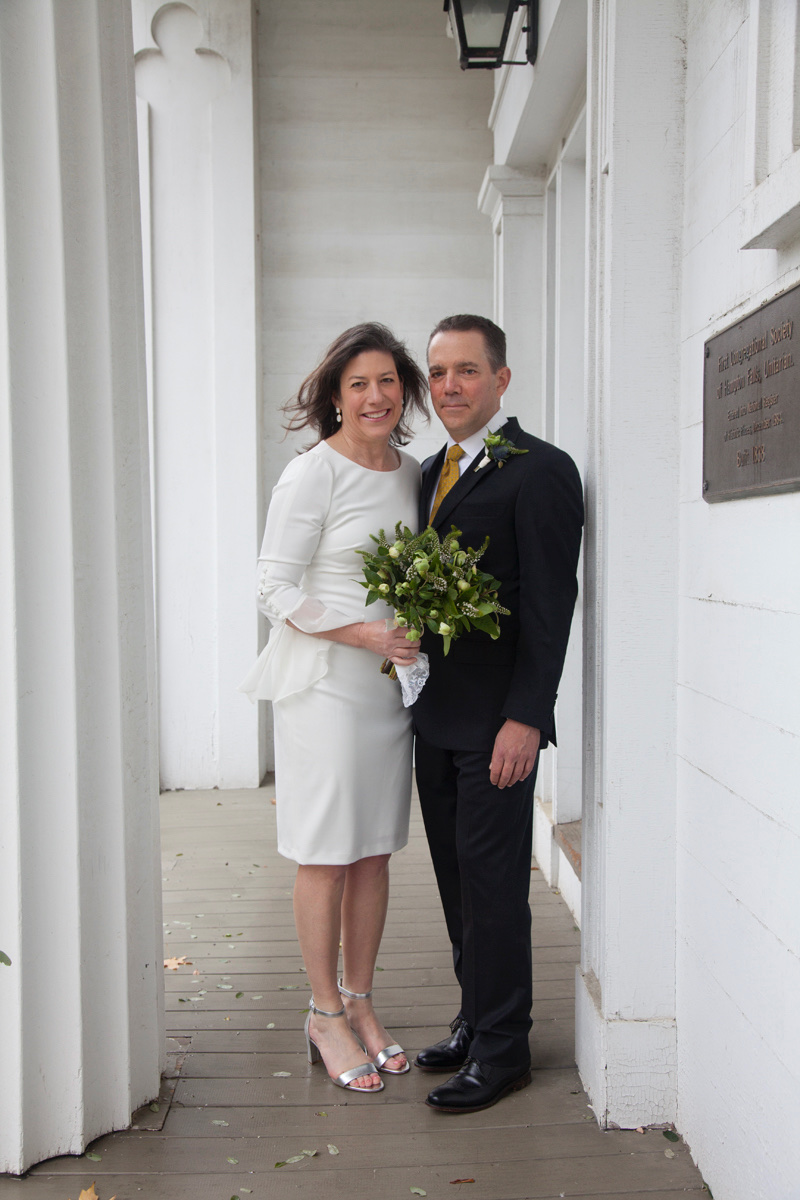 By coincidence, we chose this special place for our wedding ceremony that was held in October 2018.