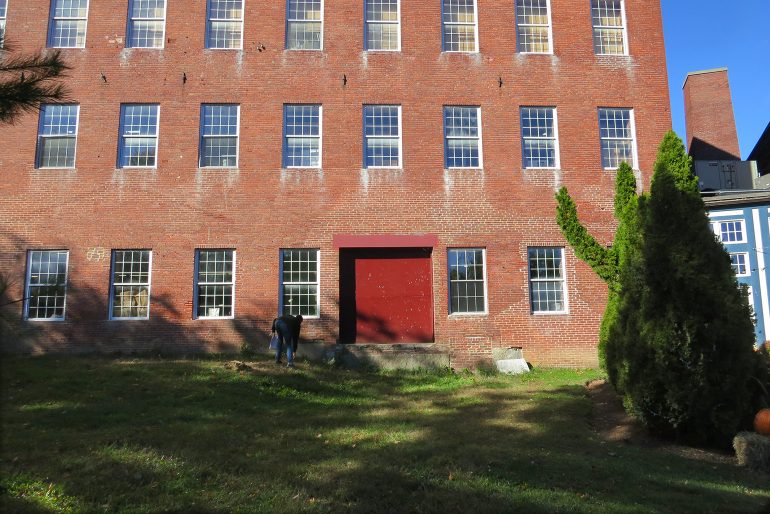 The Amesbury Carriage Museum (ACM) is a small history organization in Amesbury, Massachusetts. Their mission is to champion the history of Amesbury industry and people with programs and events for adults and families.
Currently the ACM is a museum without walls. They work out of several physical locations with an emphasis of encouraging visitors and patrons to learn about the built environment of Amesbury and the way residents, merchants, travelers, business owners and entrepreneurs have interacted with and shaped Amesbury's landscape.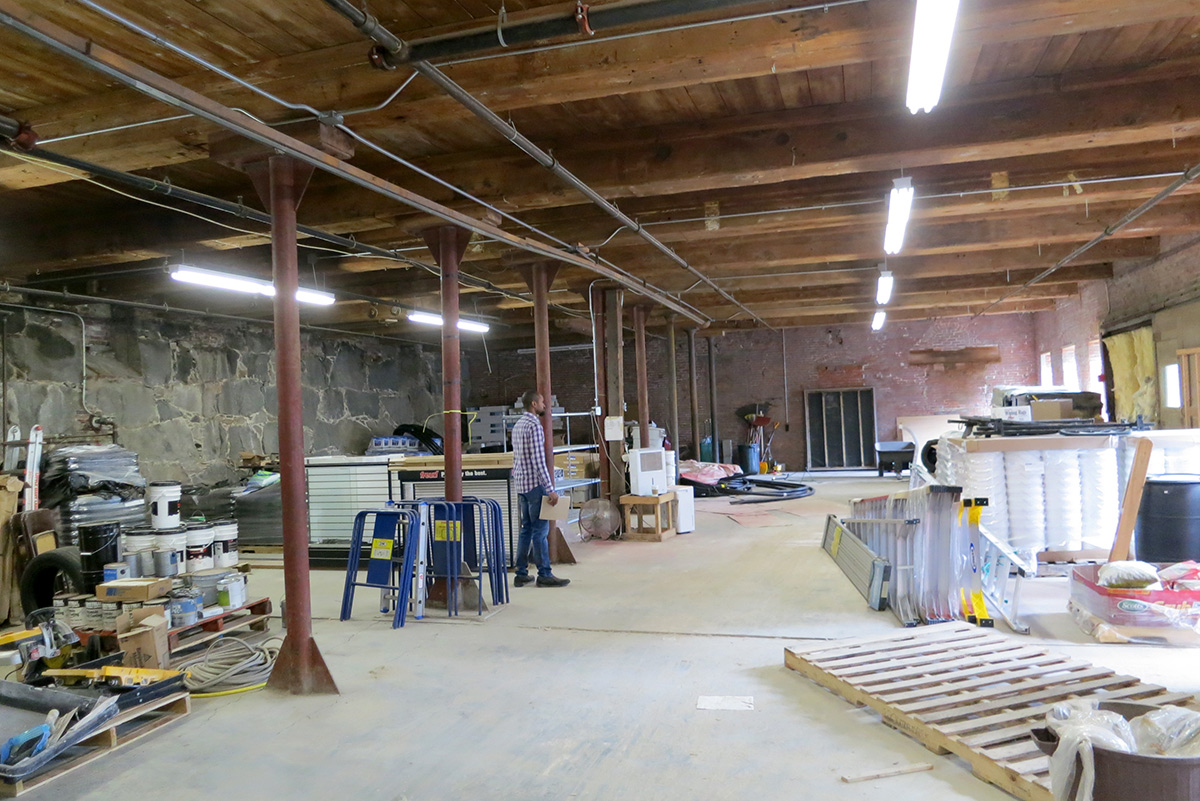 Merrimack Design is providing architectural services to evaluate the feasibility of renovating a 2500 sq. ft. space to serve the Amesbury Carriage Museum on the ground floor of Mill #2 in the Amesbury Millyard.
The Amesbury Millyard is an industrial complex surrounding the Powow River and is defined by a group of eight former textile mills bordering Market Square. The entrance to the millyard is through a portal onto Market Square. The Powow River, the mill's original power source, rapidly descends below a dam, through the millyard, underneath Main Street through the lower millyard to finally joining the Merrimack River at Amesbury's Point Shore.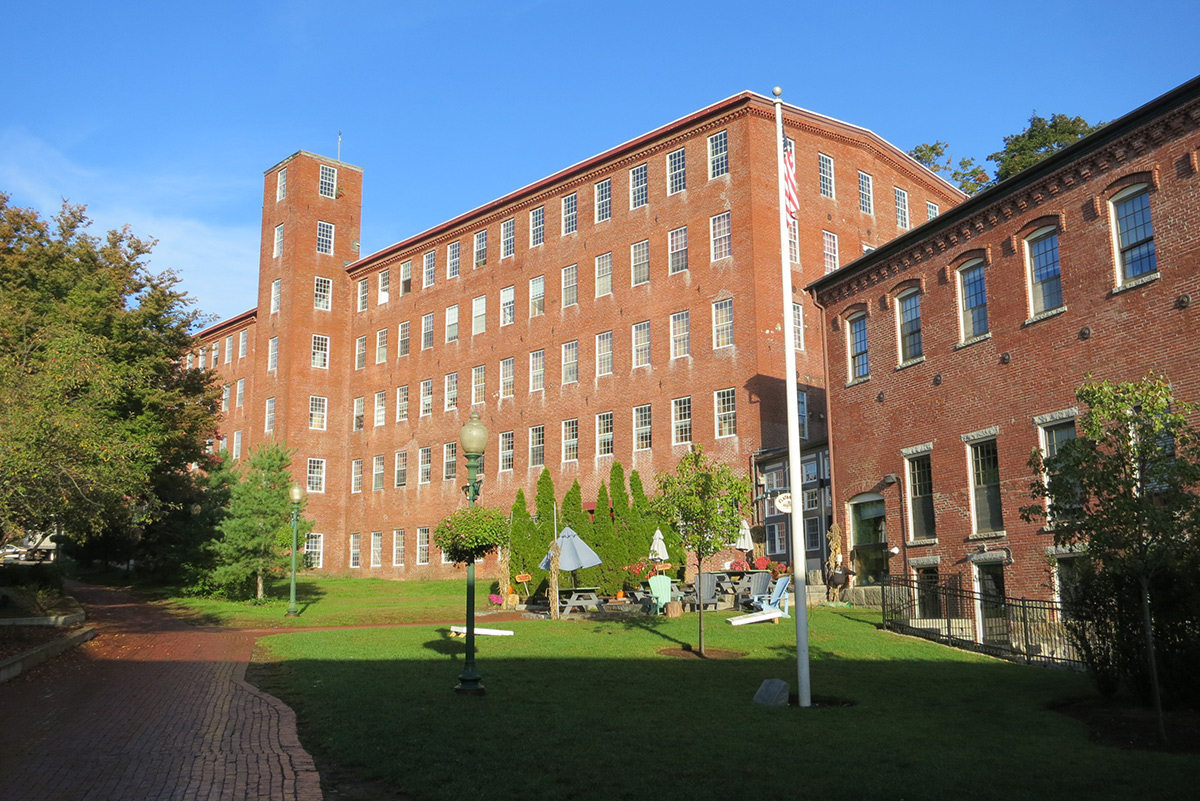 Mill #2 was built in 1825 with a brick dentil cornice supporting a gambrel roof. It is a five-story, 55,000 square foot brick mill building with slow-burning heavy timber construction and a stair tower. The original gambrel roof was removed and replaced with a shallow gable roof for fire insurance purposes. A man-made channel off the Powow was the original source that powered the mill. It was subsequently filled in.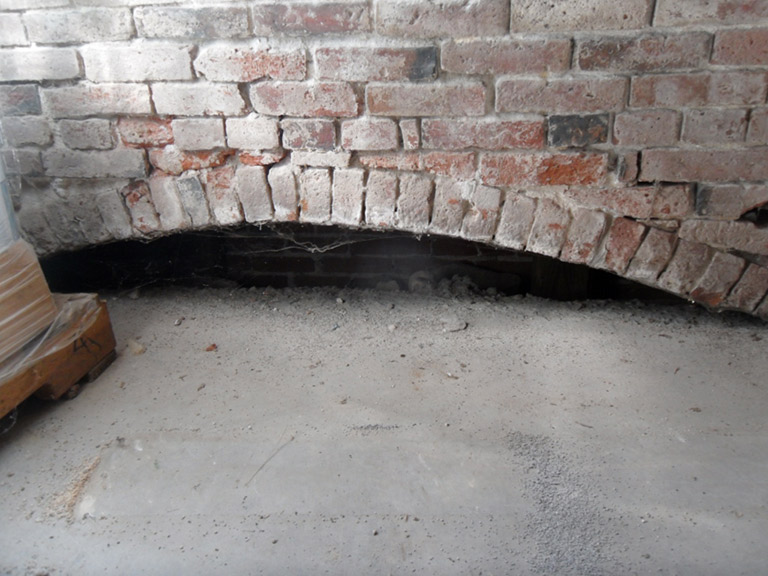 A current of water from the channel was conducted through a head race beneath the mill to turn a water wheel. The water then was carried out of the mill through a tail race returning to the Powow River. Evidence of the original tail race on the interior side of the southwest building corner.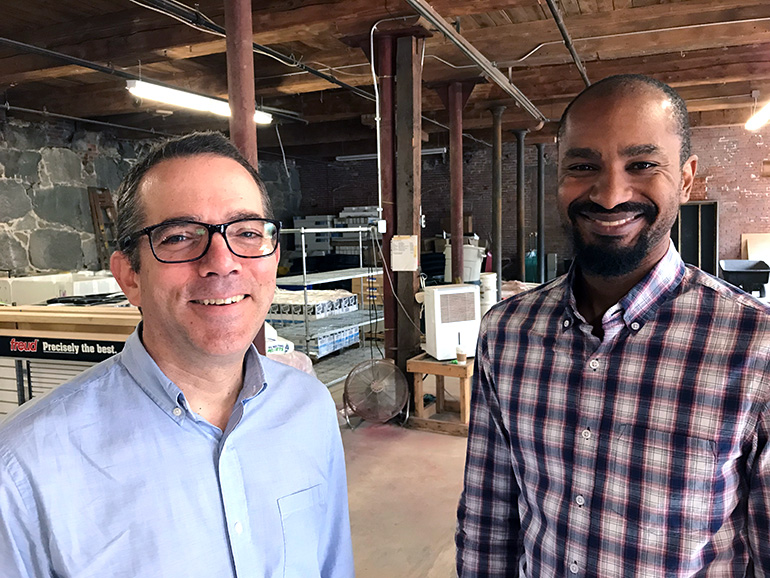 Merrimack Design was captured by the enthusiastic executive director while measuring and documenting the space.
It is now occupied by Amesbury Industrial Supply, an exceptional old-school hardware store where you can find all of your home project needs.
Evidence of a drive shaft, bearings and pulleys that operated leather belts connecting water power to textile machinery is seen by the bolt locations on the underside of a beam and the arched opening and wood cradle in the masonry wall
The proposed program will include Exhibit Galleries, Public Program Space, Work Areas – public use, Staff Offices, Museum Collection Storage, and Support Areas.
For further information, please visit: www.amesburycarriagemuseum.com