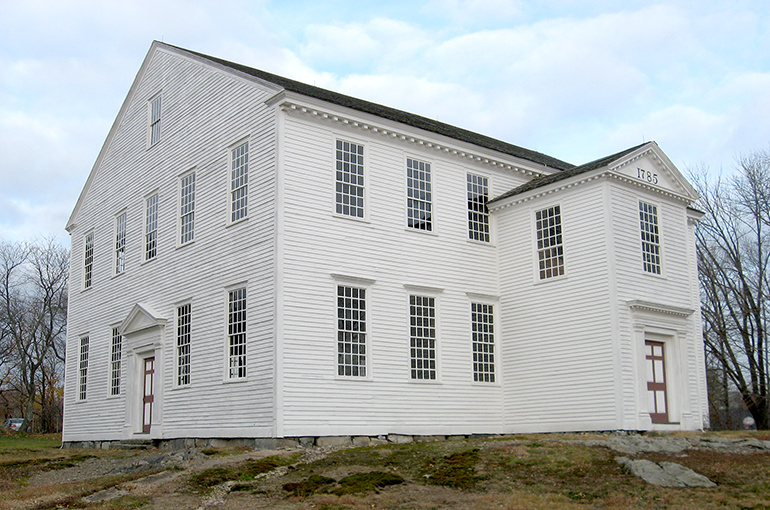 1774 Meeting House, Sandown, New Hampshire
While researching a presentation on Meeting House and Church Architecture in Amesbury and Salisbury in April 2011, a colleague speculated that the 1785 Rocky Hill Meeting House in Amesbury, MA (shown above) was very similar and likely was designed and built by the same craftsmen responsible for the Meeting House 18 miles away in Sandown, NH.
My interest in meeting houses was reignited after reading: "The Meetinghouse Tragedy, An Episode in the Life of a New England Town" by Charles E. Clark about the sudden collapse of the Wilton, NH meeting house during its construction in 1773.
I also picked up a copy of an old book titled "Colonial Meeting-Houses of New Hampshire" by Eva A. Speare, published in 1938, with a chapter dedicated to the Sandown Meeting House.
Fast forward to November 2015 and I finally drove west from Exeter to Sandown to explore and see it for myself.
The 1774 Sandown Meeting House is located on Fremont Road, up the hill, northeast of the town center, along Main Street (Route 121A).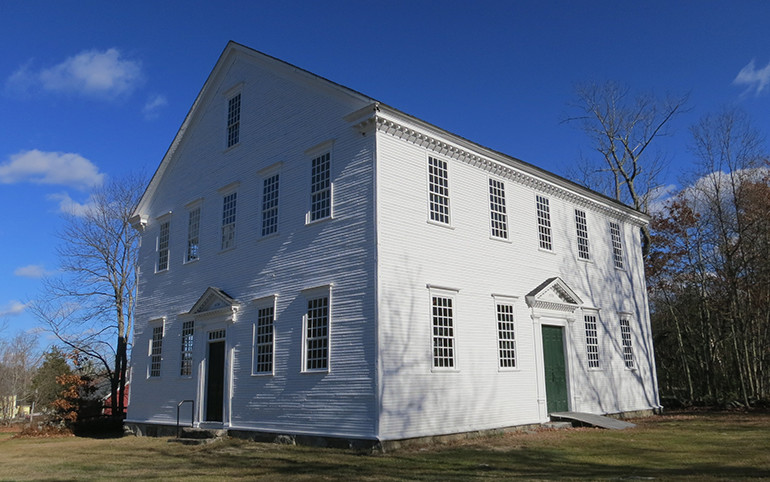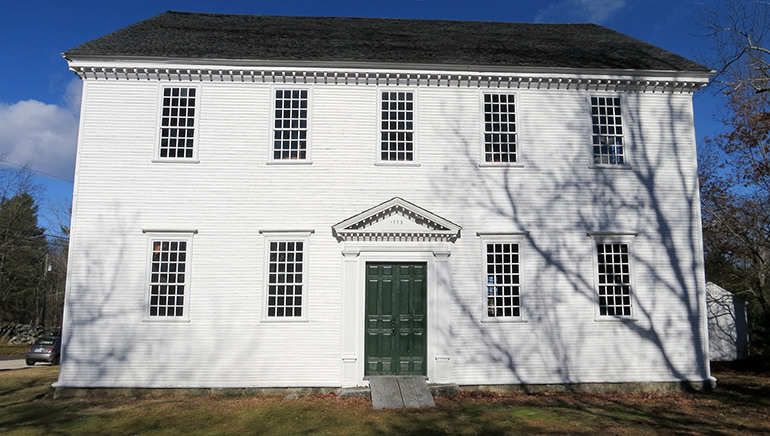 The meeting house is a striking presence with all the glorious play of light and shadow on its whitewashed facades and austere architectural details. The hand split and feathered clapboards with rose head nails have a visual richness and character by contrast to contemporary cementitious clapboards. The 16/12 windows have original cylinder glass.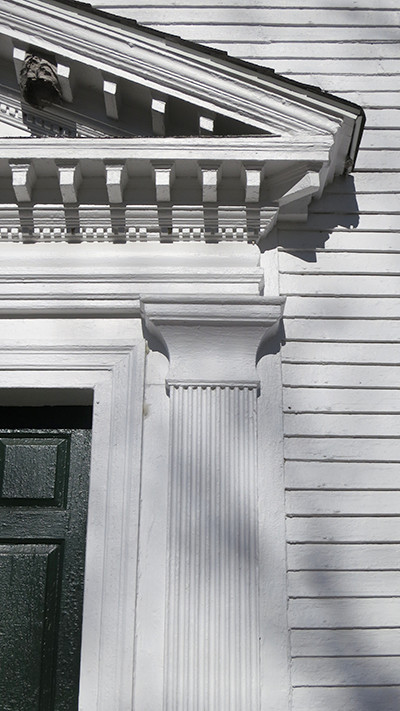 There are diagonal modillions in the cornice at the corners of the building as well as the Corinthian order frontispiece.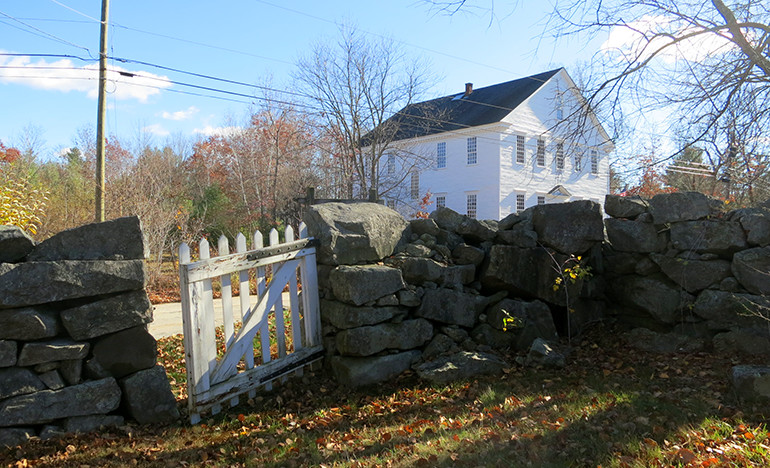 Standing in the ancient town pound, located across the road (in the foreground), the arched window above the pulpit is visible.
Greg Colling