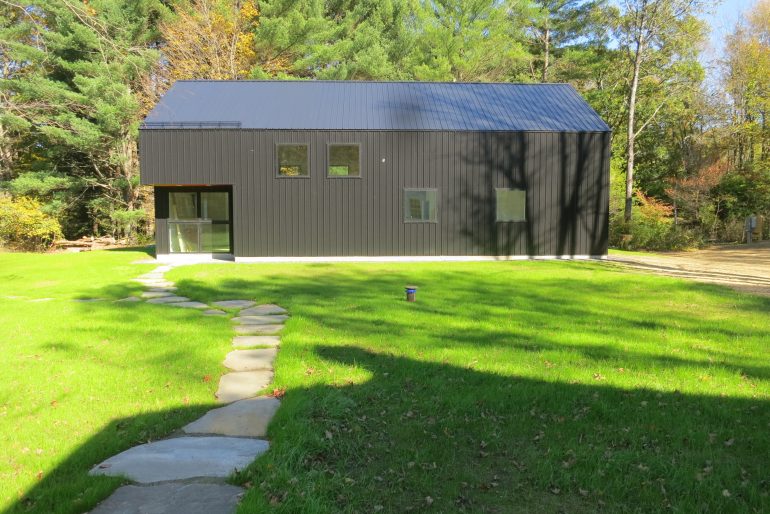 Abditory (n.) a place into which you can disappear; a hiding place.
The artist moved a former studio to this newly designed structure, adjacent to the weekend country house of his partner where they will now live full-time.
A simple barn form, clad in black corrugated metal is designed to establish a dichotomy with the archetypal 1953 white Cape Cod style house on this rural property while framing a view of Bear Mountain in northwest Connecticut. The building was constructed by Churchill Building Company, LLC (www.churchillbuildingcompany.com).
Above the recessed entry, the owner applied perforated polished stainless steel over a painted surface in hues graduated from red to orange.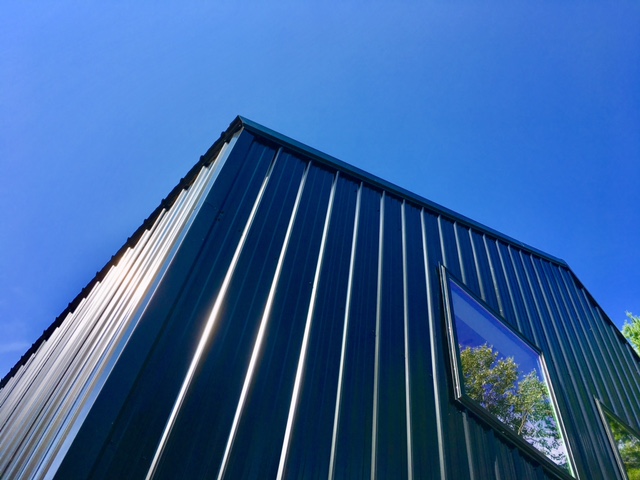 The minimalist black corrugated metal skin uniformly cladding both exterior walls and roof.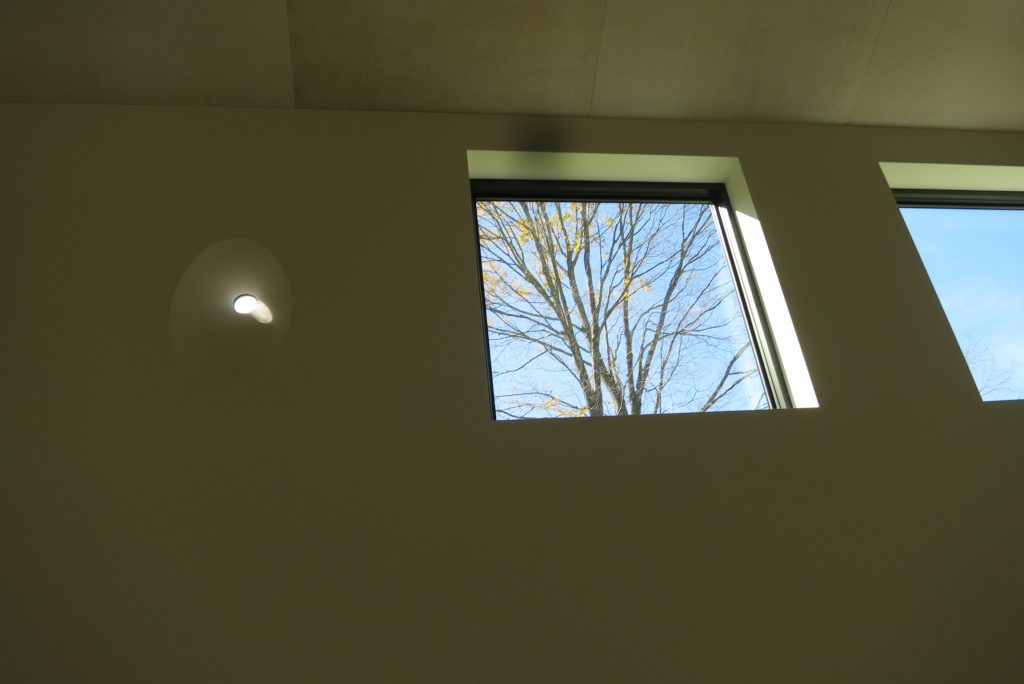 The artist modified the building design to his specific requirements, adding several windows including a west-facing oculus.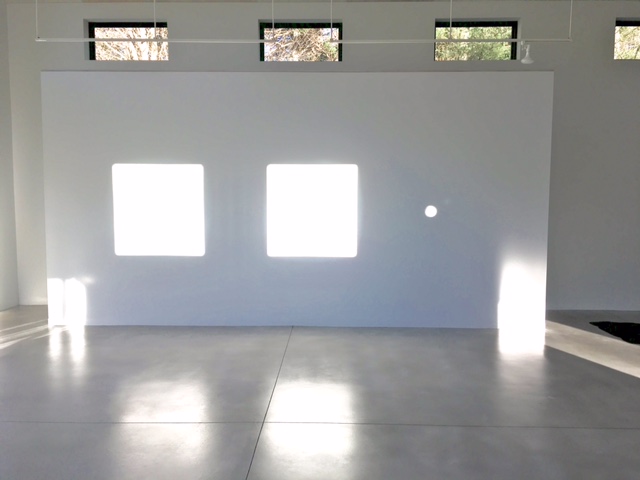 The seasonal path of the sun tracks across the interior space as shown on the freestanding "work wall" with clerestory windows beyond.
Inscribed stones by the artist were placed and inset into the radiant heated concrete floor.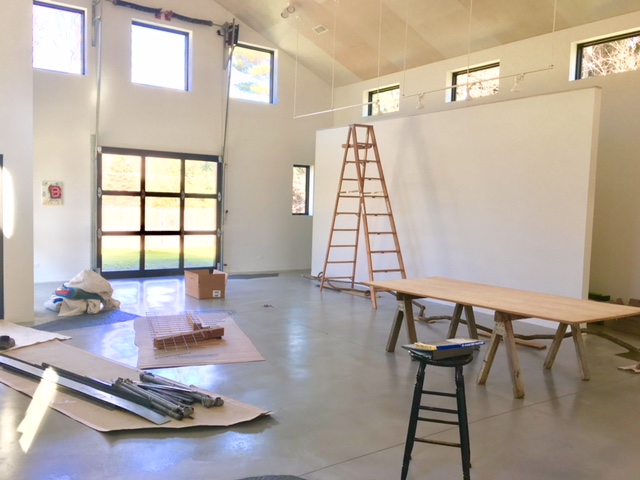 The studio on the first day of business.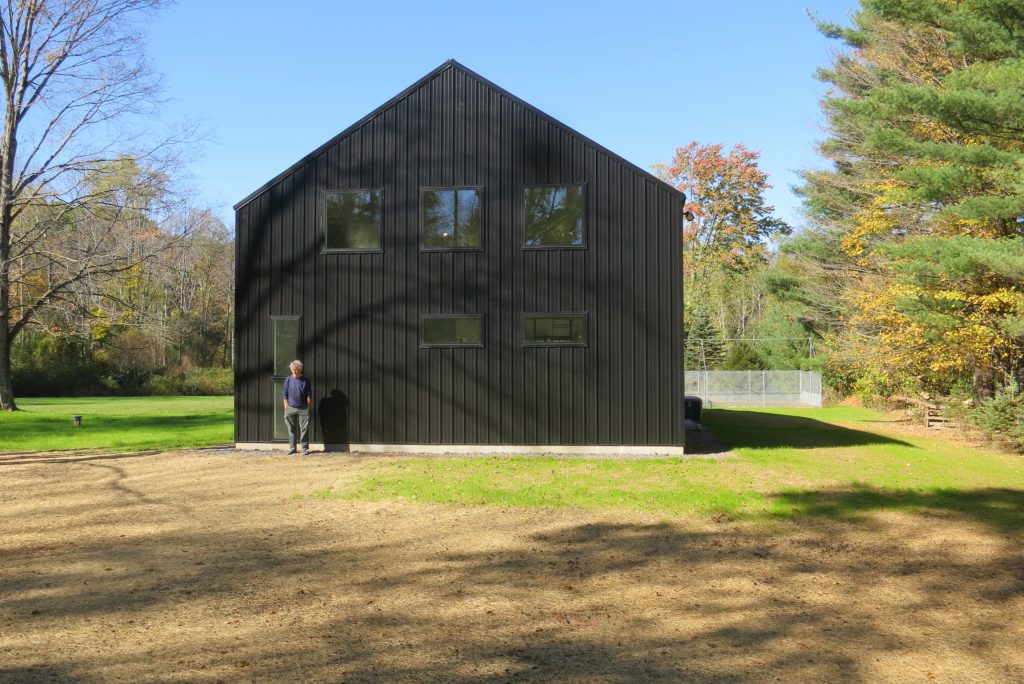 The artist and his abditory.